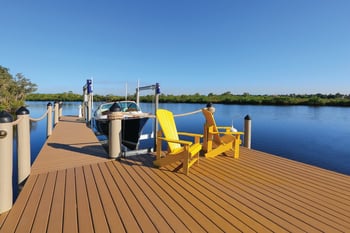 If you own a boat, having a private dock has many advantages over keeping your boat in a marina. At The Islands on the Manatee River, you can add a private dock if you'd like, and enjoy the following boating advantages:
Related Blog: Top 5 Places in the Bradenton Area to Visit With Your Boat
1. Ease of Access
Your boat will be right outside your home when you need it; you won't have to drive anywhere to use it. Walk down to your private boat, and you're immediately on your way. When you're finished boating, you won't have to pull into the marina, put your boat on the trailer, and then drive home. You'll be able to use your boat as often as you'd like.
2. No Fees
You may pay more up front for a private dock, but it can be financed if you'd like. You're buying an asset that you'll own, instead of paying fees to rent a slip while owning nothing. You'll know your costs upfront so you won't have to deal with rising marina fees. New "dockominiums," which sell you permanent rights to a slip, can be very expensive and inconvenient and rules can change over the years. They often charge additional monthly maintenance fees.
3. No Issues with Slip Availability
You won't have to worry about finding a marina with an available slip. Marinas can get crowded and may not have space available when you need it.
4. You Can Build What You Want
You'll be able to personalize your dock to meet your specific boating needs, subject to restrictions.
5. Greater Security
With your boat right by your property, you'll know it's safe and secure. You won't have to worry about it being damaged, vandalized, or stolen from a marina.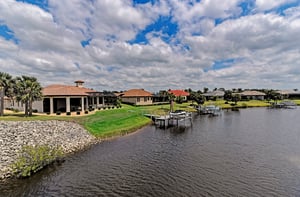 6. You'll Add to the Value of Your Property
You'll further enhance the value of your home and property with a private dock. If you ever decide to sell your home, it will be more attractive to buyers and will command a higher price.
7. It Has Multiple Uses
Your dock can be used for more than just launching your boat. You can fish from it if you'd like, launch a kayak, or just relax and enjoy the sunset.
Stop by and take a boat tour along the Manatee River. See why The Islands on the Manatee River is the best choice for a boating lifestyle.