The Gulf Coast is less developed and crowded than the east coast of Florida. Because of that, you'll experience a more easygoing pace of life and you'll get to where you want to go more easily.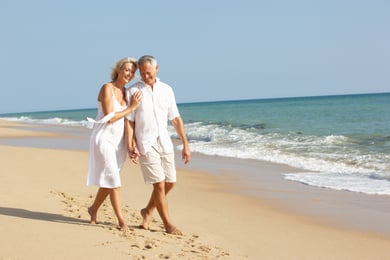 Of course, the area's boating, fishing, golfing and numerous outdoor activities attract people who love an active lifestyle. Restaurants, theaters, arenas and ballparks mean you'll never run out of entertaining things to do.
So, if you're considering moving to Florida, here are some things to know about moving to the Gulf Coast.
SWFL Weather
Everyone loves Florida's weather, especially in the winter. That's because it rarely freezes south of Tampa thanks to the warm Gulf waters. It is sunny most of the time which makes it easy to plan outdoor activities or events. And there's No Snow.
Nature Calls
When it comes to boating, fishing, kayaking and paddle boarding, you have an almost limitless number of options to enjoy yourself on the water. The Gulf Coast is blessed with estuaries rich in wildlife, freshwater rivers and lakes and the Gulf of Mexico's abundant fisheries.
Taxes
No state income tax to worry about. The Sunshine State doesn't tax you, so you just have federal taxes to worry about.
Real Estate
Housings costs are lower than many parts of the country.
Beaches
Enjoy world class beaches and state parks. Plus even if you live inland, because of the shape of the state the beach is never far away - you can usually venture out to the coast and be back on the same day.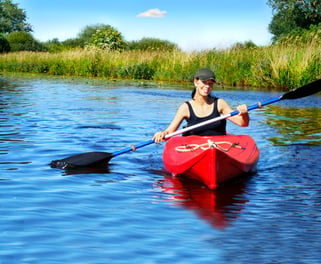 Boating
A great place for boating, fishing, kayaking, and paddle boarding, thanks to the warm weather and scenery. At The Islands on the Manatee River you can do all of these right outside in your backyard.
Humans and wildlife coexist peacefully here
Birding is a popular pastime, especially when winter comes, and migratory birds fly south. Armed with a good pair of binoculars, you'll spy white pelicans, storks and other rare species nesting in Southwest Florida.
Sometimes, nature is right outside your front door. For example, at The Islands on the Manatee River you can explore the 225 acres of pristine islands with breathtaking views of nature preserves. While enjoying your water activities you can often catch our friendly manatee guests.
Be Entertained
The Gulf Coast's abundance of fish, shrimp and crabs means seafood lovers won't be disappointed by the variety of restaurants. Whether it's waterfront dining, a casual lunch downtown or a fine restaurant to celebrate a special occasion, you'll have plenty to choose from.
Contact The Islands today to schedule a tour and find your dream luxury waterfront home!