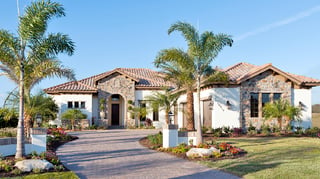 When you live in the gated waterfront community of The Islands on the Manatee River in tropical Florida, you're surrounded by beautiful scenery and treated to spectacular waterfront views daily. Enhancing your views with creative landscaping ideas and implementation not only benefits the personal enjoyment of your property, it can also protect and benefit the environment.
Related Blog: The Best Ways to Spend the Day in the Florida Outdoors
The right design
Ideally, your landscape design should be attractive, functional, ecologically sound and easy to maintain. It's important to install plants that can thrive in the Florida environment instead of wasting energy, money and time trying to care for a plant that can't survive the unique conditions of the area. Research the best plants for your specific property design so your landscaping ideas can easily come to life.
Plant in groups
Grouping plants and trees helps unify plant bed design, creates a visually pleasing look and provides environmental benefits. When you plant trees in groups instead of isolating them with even spacing, it provides atmospheric cooling and protects the trees from high winds. Combining trees with groundcover and shrubs in groups also creates windbreaks.
Conserve water
With Florida's unpredictable weather patterns, it's a good idea to group plants in beds according to similar water requirements. Otherwise, if you landscape plants, turf and trees together that have varying water and fertilizer needs you can disrupt irrigation patterns and wastewater.
Use appealing colors
Landscaping ideas for your property should incorporate colors and forms that appeal to you and enhance the appearance of your home. Choose two or three complementary colors and repeat the combination throughout your property for a landscape that draws the eye and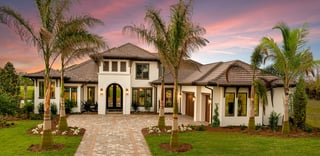 makes a statement. As you incorporate color, keep in mind the different times of year your chosen plants bloom.
Consider heating, cooling and wind protection
The right landscaping ideas can help naturally heat and cool your home and protect it from wind. When you plant deciduous shade trees, place them on the east, west and south side of the home for shade in summer and warmth in winter. In the winter, Florida winds usually blow from the north or northwest and planting a row of evergreens on the north side of your home creates a natural wind barrier. To allow the cooling summer breezes into your property, avoid planting tall trees and barriers on the southern side of your property. Always select sturdy trees that can withstand potentially hurricane-strength winds.
By strategically and thoughtfully planning out how to landscape your yard, you'll create not only a beautiful landscape for yourself and neighbors, but a thriving ecosystem as well.