If you are planning to put your house on the market in the near future, we are sure that the goal is to sell your home as quickly as possible
and
get your full asking price. Use these tips below in order to set the stage for success for selling your home fast.
Clear the Clutter
-
The most important thing you can do to prepare your home for sale is to get rid of all the clutter. One of the major contributors to a cluttered look is having too much furniture. You don't have to go drastically, but take a hard look at what you have and ask yourself what you can live without.
Boost Curb Appeal - Many potential buyers drive-by the property first before deciding on taking a tour. Ensure your home is ready to lure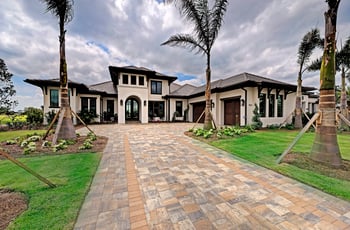 onlookers by power washing the sidewalks and drive-ways, plant colorful flowers and greenery, wash windows and repaint where needed.
Deep Clean the Inside - It may be worth hiring a professional cleaning staff to come in and really do a deep cleaning of your home so your floors are shining, grout is clean and every area is sparkling. This is one of the easiest ways to help your home put its best foot forward.
Home Lighting - One of the things that make staged homes look so warm and welcoming is great lighting. Increase the wattage in your lamps and fixtures. Aim for a total of 100 watts for every 50 square feet.
Neutral Colors - Neutral colors most often appeal to most buyers. These days neutral colors go beyond beige, from warm tans and honeys to soft blue-greens. Try to stay away from those bold colors as they have a way of reducing offers. You can bring in color with furniture and decorations.
Odors and Smells - You'll want to be aware of what you cook and any pet odors if you have a pet. Work towards achieving a clean smell. Baking soda can help with removing odors. Fresh flowers, pretty soaps, candles and other odor devices are also a great investment.
Clean your Closets - Visitors will want to take a look inside your closets. Closet space is very important for most buyers. Try to get rid of as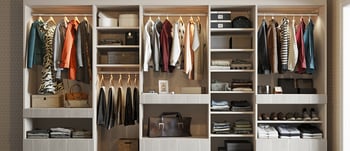 much as you can in your closets. A good aim is for 20 to 30 percent of open space in each closet in order to achieve the impression of spaciousness.
Dining Room Table - The dining room table is often overlooked in decorating your home. Think about setting up place settings or using a series of smaller vessels down the center of the table.
Master Bedroom Setting - Create a relaxing bedroom setting with luxurious linens and soft colors that will make a potential home buyer want to hang out. You can't go wrong with clean, crisp linens, tasteful artwork and a blanket folded at the foot of the bed.