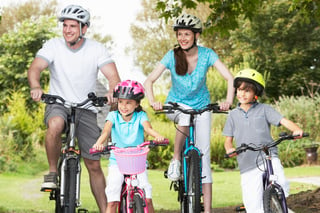 Most people have to travel long distances to enjoy the paradise that residents of The Islands on the Manatee River call home every day. When you live in this gated Florida waterfront community, all you have to do is step out your door and you're surrounded by natural beauty. It's situated on 225 acres of private islands filled with wildlife and surrounded by picturesque harbors. And with Florida's mild winters, you'll be able to enjoy the scenery and any activity year round.
Related Blog: Local Area Amenities to Enjoy When Living at The Islands
Whether you'd like to relax or spend the day in a more active pursuit, you'll have plenty of ways to enjoy the natural surroundings of The Islands.
Golfing
Our River Wilderness golf course is located on 150 acres of pristine land that's part of the Audubon Cooperative Sanctuary System. We protect the natural areas and wildlife habitat, making River Wilderness one of the most picturesque courses around.
Boating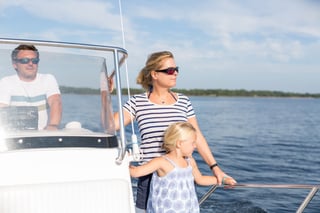 Add a private dock to your property to take full advantage of the Gulf coast waters. You can use a boat, kayak, or paddleboard to navigate miles of river waters surrounded by natural beauty.
Fishing
You'll have direct access to the Gulf of Mexico, so why not head out on your boat to breathe in the salt air and try some sport fishing? Or stay even closer to home, and enjoy a quiet day of fly fishing and enjoying nature on the Manatee River.
Birding
Our community present a wonderful opportunity to go birding. You'll be able to spot a wide variety of species that make their home in the area.
Photography
If you're into photography, you'll have a wide variety of ideal natural subjects every day. Enjoy the view from your dock or property, or take a boat ride and capture photos as you go.
Enjoy the sunset
While The Islands offers plenty of recreational opportunities, just sitting and enjoying the sun setting over the water is a wonderful way to unwind.
Gather at The River Lodge
This exclusive gathering place for residents of The Islands. In addition to a community dock and launch, the facility includes an inviting great room with a grand fireplace, a bar area, large-screen televisions, card tables, and a catering kitchen. An outdoor fire pit, barbecue areas and seating are provided for picnickers, as well. An expansive covered patio with an outdoor kitchen and a large deck area provides for watching relaxing sunrises. Also includes a bocce ball court and a putting green.
We'd love to show you around The Islands on the Manatee River so you can see its stunning natural beauty. Contact us to find out more and to set up a time to come see what it's like to live in paradise at our gated waterfront community in Florida