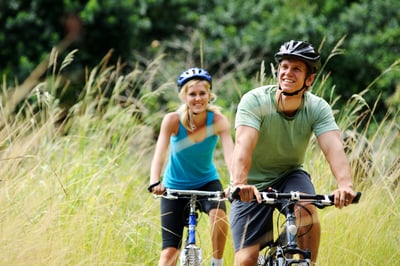 Four of Florida's best bike trails are located on the Sun Coast, as stated by floridarambler.com. For biking enthusiasts looking to take advantage of our year-round great weather, abundant natural beauty, and unique terrain, its no wonder these trails made the list.
Legacy Trail and Venetian Waterway Park runs south through beautiful Oscar Scherer State Park to the historic Venice Train Depot in downtown Venice where there is an 11-mile stretch of paved path built on an abandoned railroad bed.
Pinellas Trail is a paved, well-marked trail that extends for 34 miles through the Tampa/St. Petersburg region. The most scenic part of the trail is its northern portion, between Dunedin and Tarpon Springs, which offers pretty views, parks to discover, historic buildings and cute downtowns.
Boca Grande Bike Trail is a paved bike and golf-cart path that extends 6.5 miles, the length of this Gulf Island west of Punta Gorda. This island offers an old Florida feel and has hosted Henry Ford, Thomas Edison, Audrey Hepburn, and the George H. W. Bush Family.
Withlacoochee State Trail is 46 paved miles of trail with gradual inclines and curves. The trail winds through beautiful rural landscape where bikers can see birds and animals or stop in small towns such as Floral City.
For those cyclists who also enjoy boating, the area's waterways are equally as impressive. Located on the river shores, just minutes from downtown Lakewood Ranch, residents of The Islands on the Manatee River never have to compromise. They enjoy biking with scenic views of the picturesque Manatee River as well as boating from their own personal dock. For more information on the active lifestyle of The Islands, click here.