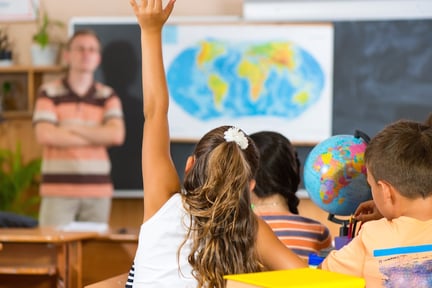 Bordered on the north by Tampa Bay, and to the west by the Gulf of Mexico, the Manatee County School District is home to more than 44,000 students and 7,000 educators. Across the street from The Islands on the Manatee River, you will find the new Annie Lucy Williams Elementary School. Additionally, Manatee County is a "school of choice" county – giving you access to additional choices across the river.
Related Blog: 5 Winter Activities You Can Only Experience on the Suncoast
Depending on current enrollments, Lakewood Ranch offers a strong and competitive school district that boasts two public high schools, three public middle schools, and five public elementary schools. Lakewood Ranch also offers a selection of private schools.
Parents may also choose a variety of high-quality private institutions near the Lakewood Ranch area including:
Out-of-Door Academy - The Out-of-Door Academy is a Sarasota college preparatory school with a campus in Lakewood Ranch. The Pre K-12 school in 2006 was awarded the honor of being named a Cum Laude Society School (an honor given to the top 1% of all American secondary schools). Sarasota Magazine often votes it as its "Best Private School."
Sea of Strengths Academy – The Sea of Strengths Academy is a school that specializes in working with children with language-based learning disabilities (dyslexia, ADD/ADHD, impairments and impediments). Sea of Strengths offers small class sizes, before school care, and after school care at their K-8 school.
Pinnacle Academy – Pinnacle specializes in educating children with autism and behavioral disorders. The educational methodology used is one which is tailored to each child on an individual basis.
International Baccalaureate (IB) Schools – The Islands' surrounding vicinity hosts three International Baccalaureate high schools: New Gate School, Southeast High School, and Sarasota Military Academy. The IB education is a rigorous one recognized highly by many state universities throughout Florida. Louise R. Johnson Middle School in Bradenton is located 14 miles from Lakewood Ranch and offers a middle school IB program. Phillipi Shores Elementary School in Sarasota is one of the few elementary schools in the state to offer an IB education to students before they enter their middle school years.
Imagine Charter School in Lakewood Ranch – The new Imagine schools in Florida are incredible educational institutions with difficult entrance standards to match the quality education.
North River High School - A new high school just under contruction and expected to open in 2019. It will be the first high school in Manatee County to have an automotive tech academy.

The school will also feature a 4,000-seat football and soccer stadium with a rubberized track capable of hosting state competitions.