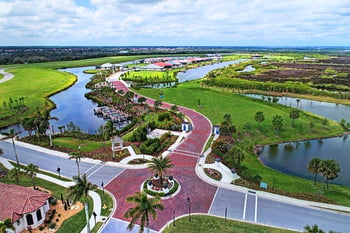 Valuing work-life balance means dedicating yourself to focused work days, and letting loose on festive social and family occasions. This means being able to gather yourself with deeply relaxing private time. Life on The Islands on the Manatee River, a waterfront community near Lakewood Ranch, provides a unique opportunity to do all of this and more, while being close to the Lakewood Ranch area.
Related Blog: Top 5 Places in the Bradenton Area to Visit With Your Boat
Connected on Your Terms
You're connected to the growing and active area lifestyle, but with much more. Your home is a personal retreat which includes: miles of boating from your backyard, including bay access, and comfortable, luxury Florida waterfront living. Your busy days flow under the Florida sun and into your choice of recharging alternatives, like active recreation, quiet evenings under the stars, and memorable moments together. You can do it all in the privacy of a space that's all your own, or share the kayak launch, bocce ball court, or barbecues and fire pits at The River Lodge.
The Outside World is Nearby
Coming home to the Islands on Manatee River has never been easier. With highways and state roads, including the Fort Hamer Bridge connecting residents to fast-flowing area commutes including to nearby Tampa and St. Petersburg. Access to shopping, trips to the airport, and so much more are also not far away. The refreshing balance gives residents a quality of life that energizes them and inspires their lives.
Don't Give Up Your Lifestyle, Add To It
In nearby Lakewood Ranch, the new University Town Center mall is ready for shopping trips, and if you're looking to get out for the night to events or fine dining is easy on Main Street. Sports, business networking, music and cinema may draw you away temporarily from your Island life, but you'll be back on your porch in no time, winding down and feeling right at home.