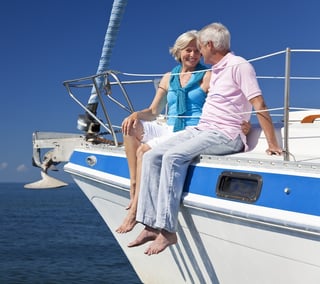 Lakewood Ranch offers excellent communities for retirees along with numerous options for enriching your golden years. Residents have multiple options when it comes to activities and entertainment in the area. Consider the following:


Sarasota Bay Explorers
Eco-tours are a great way to learn more about marine life in the Sarasota area. Sarasota Bay Explorers partners with Mote Marine Laboratory to provide educational boat trips for sightseers of all ages. Options include guided kayak tours and private charters on board the Miss Explorer, a 24-foot charter cruise boat.
Robinson Preserve
With the Fort Hamer Bridge opening to traffic, travel between Lakewood Ranch and Bradenton will be easier than ever, allowing convenient access to local treasures like the Robinson Nature Preserve. This 600-acre salt marsh is home to a vast collection of wildlife and offers hiking paths and waterways for kayaking.
Lakewood Ranch Bingo Club
Are you looking for something indoors? The Lakewood Ranch Community Development District Homeowners' Associations has a bingo club that meets at the Lakewood Ranch Town Hall. Bingo games start at 1 PM on the second Wednesday of every month.
Manatee Village Historical Park
This park features several historical buildings and a collection of artifacts that gives insight into the lives of Florida pioneers. Exhibits include Fogarty Boatworks, the Blacksmith's Shop and Wiggins General Store. The General Store's second floor is also wheelchair accessible.
The Artful Giraffe
The Artful Giraffe is a Sarasota art gallery offering art classes in acrylic painting and basket weaving. It is located in Sarasota's historic Downtown Village, which consists of cottages that John Ringling built for his employees. Visit on the fourth Friday of every month for an event that runs from 5PM to 9PM and where you can enjoy live music, hors d'oeuvres, and art.
Manatee Performing Arts Center
As the community's main theater, the Manatee Performing Arts Center provides entertainment for audiences of all ages. From comedy shows and musicals to art exhibitions, the Center offers diverse opportunities for cultural enrichment to the area's residents.
Red Barn Flea Market
If you enjoy flea markets, the Red Barn Flea market is an excellent option with over 145,000 square feet of air-conditioned shopping. It offers over 600 booths with everything from fresh produce to entertainment.

The diverse options for activities are among one of the many reasons to consider the Sarasota area for retirement. Contact us today to learn more about the benefits of purchasing a waterfront home here.