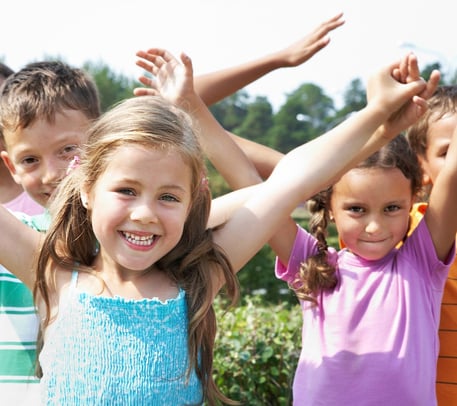 Summer time is upon us. Discover all of the fun things that you can do with your kids this summer. Living on the water offers more than just boating and fishing, you and your family can also enjoy these top ten area activities as well.
Related Blog: 10 Activities to Try When Spending Your Winter in Sarasota, Florida
1.
Museum of Science and Industry
– This museum has Florida's only IMAX Dome theater and shows current top rated movies along with educational documentaries. There are also plenty of hands on exhibits for the kids to enjoy along with the planetarium.
2. Florida Circus Arts Academy
– Fly through the air on a trapeze or learn to juggle like a clown. The Florida Circus Arts Academy holds classes and camps to help teach kids teamwork, build self-esteem, and encourage confidence.
3. Almost Heaven Kayak Adventures
– The kids will love the mangrove tunnels tour and boating through Sarasota Bay. There are opportunities to see dolphins and manatees, as well as other ocean life.

4. MakeMe Studio

– This interactive art studio allows kids and parents to share in creative projects like creating jewelry, stuffed animals, and other crafts. There are classes for kids and adults alike.
5. Fish Hole Miniature Golf Lakewood Ranch
– This 18 hole mini golf course is surrounded by numerous local plants, each one with a tag to help kids identify the plants. Kids love looking into the koi pond and getting a hole in one.
6. Crowley Museum and Nature Center
– This museum and nature center is a working pioneer farm demonstrating what life in Florida homesteading was like during 1830 – 1930. Kids can learn skills like fishing, farming, and what life is like in the wilderness.
7. Florida Gulf Coast Railroad Museum
– This railroad museum offers tours and rides, along with educational events like mystery dinner trips and a train robbery re-enactment.
8. The Fur Fun Club at Education Center of the Humane Society of Sarasota County
– At the Fur Fun Club kids can spend time reading to animals who are currently at the humane society. Kids get a chance to practice their reading skills with their favorite furry friends.
9. Hunsader Farms
– Hunsader Farm has a playground and petting zoo to play in when you are not out picking your own fresh fruits and vegetables.
10. Mote Marine Laboratory and Aquarium – At Mote Marine everyone can go on morning rounds with the caretakers and help feed and monitor different marine life or attend "Breakfast with Sharks" and other fun and educational events at the aquarium.



Explore these fun activities easily and often when you live a beautiful waterfront custom built home near Lakewood Ranch.

C

ontact The Islands on the Manatee River

to find out more about one of the finest luxury waterfront communities in Florida.