Whether you're a fair-weather visitor who doesn't want to spend the winter shoveling snow or someone looking to relocate to Florida year-round, the Suncoast is the perfect place to live. The Islands on the Manatee River is the perfect community for upscale Florida living- located near world-class shopping, sports, museums, and the beauty of nature, our community puts you within reach of everything you love.
Related Blog: Year Round Florida Activities to Enjoy
Shopping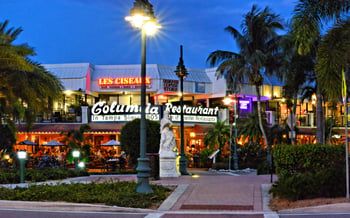 The Islands on the Manatee River is the perfect place for those who enjoy spending an afternoon browsing. Our community is located close to world class shopping. St. Armands Circle features some of the most high end boutique shops in the area. You will enjoy strolling around this beautiful circle and even grabbing a bite at some of the most well known restaurants. You'll also find outlet shopping centers, such as the Premium Outlets of Ellenton. There, you'll be free to wander through a variety of stores in the outdoor mall, all while enjoying the Florida sunshine.
Sports Fans
Do you enjoy sports? Our community is the place for you. Located just a short drive from Tropicana Field, where the Tampa Bay Rays play, you'll be within easy reach of the classic American day out: an afternoon at the ballpark. Rather participate than watch? You won't even have to leave home. The Islands offers the ultimate in Florida living for the active adult; you'll find tennis and racquetball courts, a seasonal outdoor swimming pool, and a fitness center filled with state-of-the-art fitness equipment. Individual and class-based instruction is available from our highly trained and friendly staff.
Museums
Is your idea of the perfect day out a day at a museum? You're in luck; our community is located near some of the finest museums in the area. One such destination is the South Florida Museum. This museum displays fossils from Florida's ancient past, artifacts from the first humans, and the Environmental Hall, where visitors can learn about Florida's unique ecosystems.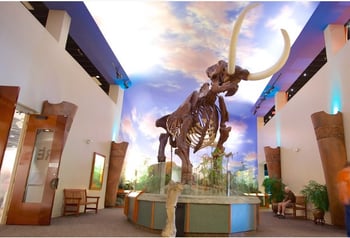 Other offerings at this location include the Bishop Planetarium Theater, which offers a wide variety of shows. You can also visit the Manatee Aquarium and observe the natural behaviors of Florida's most famous and oldest manatee, Snooty!
Nature Lovers
Finally, for nature lovers, there are a wide variety of outdoor hiking and recreation areas near our community, such as the Rye Preserve, where you can hike through Florida's gorgeous natural terrain, canoe on the Manatee river, and even go horseback riding. Whatever your tastes, you'll love living here!
For more information about why The Islands on the Manatee River could be the right community for you, check out our blog or contact us today.