Today's new homes offer more benefits than ever before. Here's a quick list of the Top 10 reasons why so many home buyers prefer new homes to old/used homes:

1. Built to Your Lifestyle. You're able to customize the home to your own personal style and needs.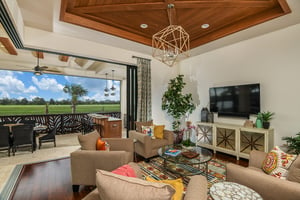 2. More Efficient. A new home is more efficient, especially with the new energy codes including better HVAC heating, ventilation, and cooling, insulation and air filtration standards. Better efficiency is good for the environment and can save you money on your utility bills each month.
3. Less Health Concerns. A new home is less likely to have the health concerns or toxic materials of an older home – things such as asbestos, lead paint, mold, etc.
4. Higher Resale. You can have more significant profits with the resale of your new home. A newer home is typically more appealing than an older home to most people
5. Fewer Repairs. A new home will require fewer repairs and less maintenance, which can save you both time and money. And, you'll have a warranty with a new home, so even if something does go wrong, you may still be covered.

6. Features the Latest Technology. New homes are often equipped with the latest technology built right in – think alarm systems, speaker systems, Internet wiring, and cable – saving you lots of time, money, and holes in the walls.

7. Features Design Trends. New homes come with some of the design elements that today's lifestyle demands: open, eat-in kitchens, walk-in closets, and large master baths to name a few.
8. Work Done for You. With new construction or pre-construction purchases, the work is done for you. You don't have to lift a finger, a paint brush, or a hammer.

9. Built to Code. Code regulations change all the time. Consumer safety issues are continually addressed in new construction and conform to current building codes.

10. It's Your Creation. Money and features aside, building a house can lead to a level of satisfaction that you can't achieve through buying an existing home. There is a definite feeling of an emotional connection to living in a new home that you have created.