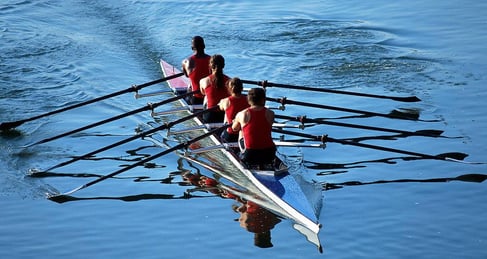 With more than 20 years since the last World Rowing Championships were held in the United States, Sarasota has been selected to host the event in 2017. The selection of Sarasota is a prestigious honor that will feature the area's rowing facilities.
More than 42,000 rowers, coaches and support staff from across the globe will travel to Southwest Florida for racing days scheduled from September 24th to October 1st at Nathan Benderson Park in 2017. Nathan Benderson Park is the next best rowing facility, providing the public access to a picturesque 500-acre lake and an exciting world of recreational pursuits.
The World Rowing Championships are the highlight of the rowing community. The only other event that comes close to the championships is the Olympic games. Nathan Benderson Park was also selected as the site for the 2016 U.S. Olympic Rowing Team Trials.
Currently athletes from Harvard, Duke, and Columbia University, among others use the park's world-class rowing and training course as well as the Manatee River located near by. Residents of the Islands on the Manatee River are able to see these teams practice sprint and long distance races on river from their backyard. Situated on 225-acres of pristine land, the Islands features luxury waterfront homes with private docks, picturesque harbors, and access to the Manatee River and Gulf of Mexico. For more information on a custom built home in the Islands community, click here.