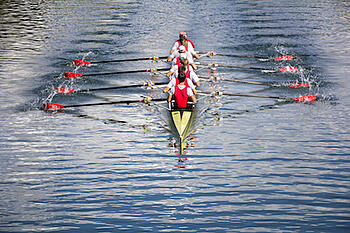 It's been 20 years since the last time the World Rowing Championships have been held in the United States. That will change in 2017 when Sarasota will host the famous event.
Related Blog: The Islands: Winner of "Best Boating" from the Parade of Homes
The World Rowing Championships are the highlight of the rowing community. The only other event that comes close to the championships are the Olympic games. While the mens and womens events are the the big draw, the Junior World Rowing Championships take place at the same time.
Being selected to host the World Championships means a significant boost in revenue for Sarasota. Organizers expect approximately 1,000 different competitors to attend the event. It's also anticipated that about 40,000 rowing enthusiasts will come to town to watch the various events.
Members of the Florida rowing community will find that the arrival of the World Rowing Championships provides them with a great opportunity to connect with top competitors in the sport.
Many Florida rowing clubs will be able to volunteer their services at the event. Even after the week long event has ended, Florida rowers will continue to benefit since local competitions will be held on the newly improved Sarasota facilities. Many of the clubs should benefit from increased interest in Florida rowing before and after the championships.
Plans are underway to invest several million dollars into the improvement of Nathan Benderson Park which is the designated event site. Improvements include:
•A new boathouse
•Grandstands
•Timing towers
•Improved landscaping
The USRowing is instrumental in organizing the event. The organization hopes that having the 2017 World Rowing Championships will trigger an increased interest in the sport.
Contact us today to schedule your visit to The Islands to find your perfect home!