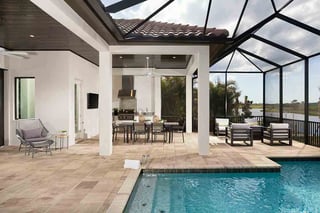 Backyard living doesn't just mean swimming pools and patios anymore. With the growing focus on health and wellness, today's homebuyers are demanding access to health/wellness and nature-based amenities.
As the largest generation to retire in five decades, the spending trends of Boomers continue to drive the economy. They have spent much of their lives in cars and offices and now want fresh air and walkable neighborhoods within easy reach of parks, beaches, shopping, dining, entertainment and culture. New home communities like The Islands on the Manatee River on Florida's Gulf Coast are just minutes from beaches, waterways, sporting facilities and other preferred outdoor adventures.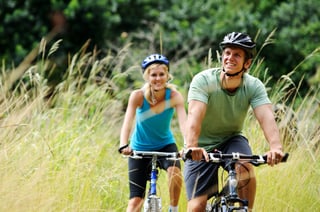 The community is surrounded by peaceful waters and nature preserve to enjoy year round. Enjoy being able to boat, fish, and bird watch right from your backyard.
Research shows that group-oriented outdoor exercise improves social skills and confidence, while even increasing mobility and dexterity. Outdoor activities can also be an effective way to exercise and get your daily dose of vitamin D. It's no secret that nature reduces stress and increases relaxation. Positive mood, better concentration and more creativity are also added benefits.
Buying a home in a waterfront community can provide a relaxing sanctuary for the mind, body and spirit. At The Islands on the Manatee River, private boat docks behind every home afford homebuyers the luxury to easily spend more time on the water, launch a kayak or simply witness a colorful sunset.
At The Islands on the Manatee River you will discover a collection of distinct custom estate size homes, ½-acre-plus waterfront lots, stunning natural surroundings, and first-rate amenities tailored to the enjoyment of the outdoors all combined to create the kind of simple, yet elegant, lifestyle that many only dream of.
This is more than a place to live—it's a place you'll love.
The models are open daily Monday – Saturday, 10:00 am – 5:30 pm, and Sundays noon to 5:00 pm. Call or visit for current incentives at 941-926-6988.