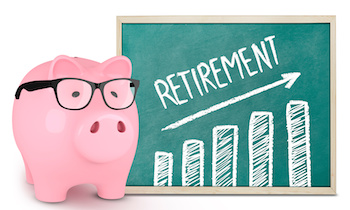 A secure retirement requires thoughtful planning and a commitment to reach your goals. Taking the right steps to financially prepare for your Florida retirement now can make a big difference later. The following actions will help make sure your retirement is as financially secure as possible.
Related Blog: The Advantages of Retiring in a Private Gated Community

Pinpoint what you want
It's important to not just think of retirement as a time when you're not working. Instead, think of all the things you want to do. Would you like to travel? Do you crave sun-filled Florida living? Is it important to have a lot of activities such as golf to help keep you busy and fit? Think about the type of lifestyle you'd like to lead and where you'd like to live.

Know what you'll need
Once you decide what your retirement goals are, figure out what it will take financially to achieve them. Experts recommend that you budget for expenses that will be equal to about 70 percent of your pre-retirement income. It can help to meet with a financial planner to make sure you understand how much money you'll need and how to invest it before you retire.

Check on your pension plan
If your employer offers a pension plan, check on the specifics of coverage. You can ask for a benefit statement that will show the details of what you might receive. Also make sure to check with previous employers, since you might still be able to receive a pension plan benefit from a past job.

Consider taxes
Talk to a tax professional to make sure you understand how retirement will affect your tax situation. You may be selling your home or liquidating investments, so it's important to know what impact these actions could have on your taxes.

Learn about your Social Security benefits
Find out what you can expect to receive from Social Security. You can get an estimate of your Social Security benefits with an online Retirement Estimator. It won't be able to give you your exact benefit amount until you're ready to apply for Social Security, but it will give you a good estimation.
As you consider what you want from retirement, deciding where you want to live is an important part of the equation. The Islands on the Manatee River offers luxurious, recreation-filled Florida living on a 225-acre secluded island. Contact us for more information about making your retirement better than you ever imagined.