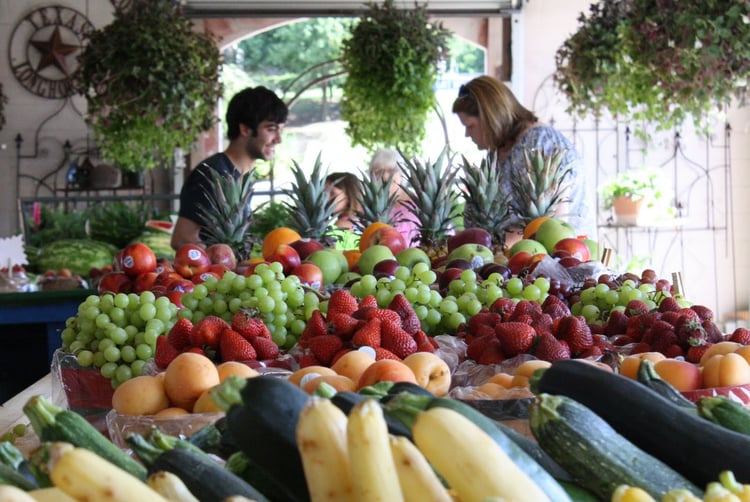 Healthy Living includes simple weekly habits. Visiting a farmer's market not only provides you with the freshest produce but also exercise and social activity. The Sarasota/Bradenton area has a plethora of farmers markets for fresh, healthy eating and residents of the Islands on the Manatee River are perfectly positioned for easy access to them.
Sarasota Farmers Market: Established in 1979, this market has over 70 vendors and over 5,000 square feet of produce and plants. The market is open every Saturday from 7am-1pm in Downtown Sarasota and offers certified organic foods and prepared foods.
Bradenton Farmers' Market: Held on Old Main Street in Downtown Bradenton, the market offers fresh produce, local art, music, and demonstrations by chefs. It takes place every Saturday from the first weekend in October to the last weekend in May. Dogs are welcome and parking is free.
Detwiler's Farm Market: The Detwiler family loves the taste of fresh produce and naturally healthy foods. With three locations in Sarasota, Venice, and University, their slogan is "eat fresh for less." Check them out Monday-Saturday for fresh food all week long.
Sweetgrass Farms: Family owned and operated by long time Sarasota residents, this farm is located on Carolina Street and believes in growing hydroponically. You can join the buying club and purchase fruits and vegetables weekly for your family. They also offer U-Pick events and coming soon are farm to fork dinners and brunches.
Happiness and healthiness isn't a destination. It's a journey. Let The Islands on the Manatee River, a waterfront real estate community, be a part of that journey with close proximity to the farmers markets and a neighborhood that supports an active lifestyle. It's an ideal place for birding, fishing, wildlife photography, kayaking, boating and more. For more information on becoming a resident of The Islands click here.