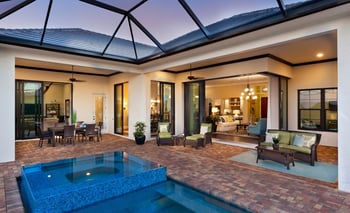 Escape in your own backyard at The Islands on the Manatee River with these breathtaking outdoor living areas. Perfect for entertaining or just kicking your feet up, these custom patio designs are a must see by our preferred builders, John Cannon Homes, Arthur Rutenberg Homes and Lee Wetherington Homes.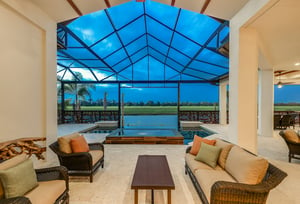 The outdoor living areas are an essential part of the poolscape and defines how you enjoy your time outdoors. Patios can be used for a variety of poolside activities, including sunbathing, dining, socializing, relaxing, and more. It's important that your pool's patio design matches your lifestyle, as well as complements the style of your swimming pool and your home.
The Islands is a little piece of paradise, designed to let you come home and relax any day of the week. The community's grand amenities are perfect for those looking to get away from the hustle and bustle of the big city. We are also proud to welcome residents who are relocating to join us in one of the most beautiful waterfront communities that Florida has to offer. This is a place to grow, while learning about the great outdoors and having access to plenty of local entertainment.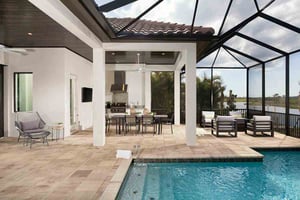 No matter where you're coming from, or what your favorite hobbies are, The Islands should be your destination when it comes to finding the perfect home.
Our models are open daily Monday – Saturday, 10:00 am – 5:30 pm, and Sundays 12:00 pm to 5:00 pm.